0800 644 6394 | info@pro-electrical.co.uk
Electrical Contractors in Billinghurst
Customer in Billinghurst
15 May 2017
Install new fuse board, mains smoke alarm system, embed sockets and move/replace light fittings and switches.

"Pro electrical were very professional. Everything was explained clearly from the outset in language I could understand and the work was completed to a high standard. There was no attempt made to oversell or provide things that were unnecessary. Where we had a minor issue after the work was completed, this was also resolved very speedily. I've marked down tidiness a bit as there were a few coffee cups and lunch items left behind, but in terms of clearing up the work mess this was spot on."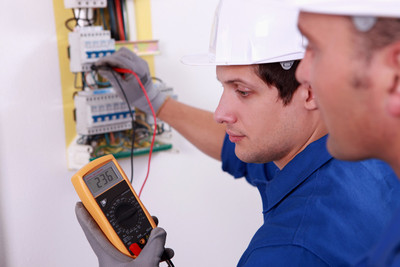 Are you looking for a professional electrician to handle your commercial wiring? At Pro Electrical we take care of all electrical needs and installations for our Billinghurst customers. We provide professional, vetted electrical contractors to deal with the correct and careful maintenance of electrical wiring and work for both commercial and public properties.
Electrical work carried out by qualified electricians in Billinghurst
We carry out all types of electrical work, from small wiring tests to major electrical installation or repair work. We charge a competitive price for a high quality service and dedicated workmanship, this is because we prioritise our client's safety and want to make sure their electrics are installed properly and tested just as professionally.
Electricians in Billinghurst for landlords, homeowners and businesses
When it comes to your electrics, we actively promote our electrical contractors to Billinghurst clientele, as you should make sure both you, your colleagues and visitors are safe when it comes down to your electrics. Our services range from rewiring an entire property to testing the function of minor electrical wires and portable electrics.
You are guaranteed an effective service from start to finish, with our electrical contractors completing a project in a timely manner, allowing a flexible time for our visit so we can fit it around your schedule. At Pro Electrical we make sure both home and property owners have access to safe and fully working electrics, this is because we understand the many hazards associated with unsafe electrics which many of us turn a blind eye too.
Billinghurst PAT Testing
If you're searching for reputable electrical contractors who are qualified and apparent with many years experience, you can guarantee nothing but the best service form our electricians form first communications and even after the project.
All of our electrical contractors are Part P qualified and fully experienced in both practical and academic handling of electrics and wiring. We are more than happy t help whether your needs are big or small. If you need your electrics repaired or require a large installation get in touch today.
​