0800 644 6394 | info@pro-electrical.co.uk
Electrical Contractors in Billingshurst
Customer in Billingshurst
15 May 2019
Install new fuse board, mains smoke alarm system, embed sockets and move/replace light fittings and switches.

"Pro electrical were very professional. Everything was explained clearly from the outset in language I could understand and the work was completed to a high standard. There was no attempt made to oversell or provide things that were unnecessary. Where we had a minor issue after the work was completed, this was also resolved very speedily. I've marked down tidiness a bit as there were a few coffee cups and lunch items left behind, but in terms of clearing up the work mess this was spot on."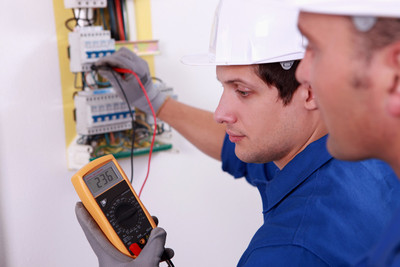 Do you live in Billingshurst? Are you a landlord, business or homeowner? If so, did you know it is mandatory to have your electrics tested and installed by a vetted electrical contractor? If not, you could be breaking the law, and the consequences are fatal.
Don't be panicked. Here at Pro Electrical, we can help domestic and commercial clients in Billingshurst by offering our qualified and professional electrical contractors to test and install electrics safely.
Therefore, doesn't it make sense to abide by the law and help protect your family and friends from electrical accidents, all for a competitive price?
Local and emergency electrical contractors
near Billingshurst
From minor electrical appliance issues to complete electrical installations – not task is too big or too small for our qualified and experienced contractors in Billingshurst. We can carry out numerous services, but why?
We understand the risks that come with incorrectly installed electrics; therefore, we want to help prevent accidents occurring.
You can expect nothing other than an efficient service from our electrical contractors. Our electricians in Billingshurst have acquired many years of experience, allowing them to provide reliable results every time to ensure your safety.
We also offer emergency call outs to customers in Billingshurst. We want to help make sure everyone has functioning electrics and lighting, so if you're in sudden need of our team, you can be sure to have an expert to reach out to.
PAT Testing, Data Cabling and Electrical Installations near you
Therefore, if you're a business, landlord, homeowner in Billingshurst, it is vital you know that it is a legal requirement to have your electrics dealt with by a vetted electrical contractor. If not, the consequences could be fatal.
So, don't turn a blind eye on your electrical safety – contact one of our electrical contractors today.