0800 644 6394 | info@pro-electrical.co.uk
Electrical Contractors in Dorking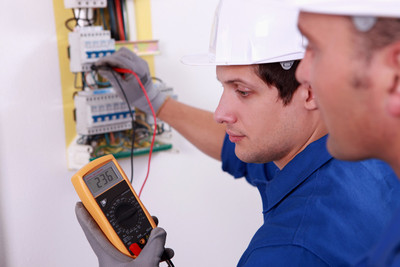 Are you a resident or property owner in Dorking? Do you know that it is mandatory to have your electrics installed by a vetted electrical contractor? By not doing so, you could be breaking the law and putting people's lives at risk.
To abide by law regulation and to ensure the safety or tenants and guest – your electrics must be installed and tested correctly. That's why Pro Electrical offers a guaranteed professional installation and service to Dorking clients.
• Change or repair to a socket or switch.
• Full or partial re-wiring of a property.
• Electrical safety check on your home.
• New installations, new builds, outbuildings, sheds, conservatories and extensions.
• Additional sockets either indoor or outdoor.
• Additional lighting points or switching positions.
• Outdoor security lighting.
• Bathroom / Kitchen lighting designs ideas.
• Electric showers.
• Electric under floor heating
• Testing and inspection
• Fault finding
• Landlord inspections.
• PAT testing.
• Emergency lighting.
• Data cabling – home or business networking
• Solar (PV) electrical panels.
• Emergency call out.
Local and vetted electrical contractors across Guildford
Here at Pro Electrical, our priority is everyone's safety. That is why we actively promote our experienced and qualified contractors to property owners in Dorking. From minor electrical appliances to complete electrical installations, our team carry out numerous services. We understand the risks that come with incorrectly installed electrics – don't let this be you.
With technological advancements, electrical appliances are becoming more and more common in the home. This mean electrical safety has never been more crucial. Incorrect or faulty electrics can be fatal, which is why our electrical contractors are here to help.
For a competitive rate, you can expect high-quality work. Our electrical contractors in Dorking have acquired many years of experience, allowing them to diagnose multiple problems, find a solution and ensure your safety.
Additionally, customer service is essential to us. That is why we will guarantee you the best workmanship – delivering effective and reliable results every time.
PAT Testing, Data Cabling and Electrical Installations
If you're a business, landlord or homeowner in Dorking, it is vital you know that it is a legal requirement to have your electrics dealt with by a vetted electrical contractor. If not, the cost could be fatal.
Don't turn a blind eye on your electrical safety – contact one of our electrical contractors today.