0800 644 6394 | info@pro-electrical.co.uk
Electrical Contractors Southwater
Customer in Southwater
20 May 2018
Install new fuse board, mains smoke alarm system, embed sockets and move/replace light fittings and switches.

"Pro electrical were very professional. Everything was explained clearly from the outset in language I could understand and the work was completed to a high standard. There was no attempt made to oversell or provide things that were unnecessary. Where we had a minor issue after the work was completed, this was also resolved very speedily. I've marked down tidiness a bit as there were a few coffee cups and lunch items left behind, but in terms of clearing up the work mess this was spot on."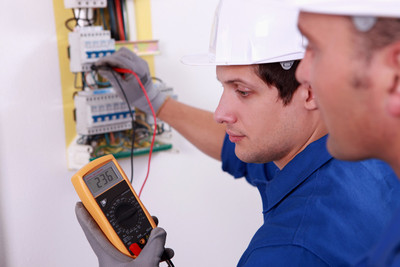 If you're a landlord or property owner, it is mandatory that you have your electrics installed and tested by vetted electrical contractors to abide law regulations and to ensure the safety of your tenants and visitors. At Pro Electrical we are actively promoting our professional electricians to homeowners and property owners as we understand the risks there are with incorrectly installed electrics and lighting, that is why we will guarantee a professional installation and check to see if you are safe.
Electrical work, from data cabling to major electrical installations in Southwater
We do all kinds of electrical work from minor electrical appliances to complete electrical installations, our service is charged at a competitive rate however our electrical contractors have acquired many years experience and qualifications in the trade, allowing them to carry out a high-quality project.
Electricians in Southwater for landlords, homeowners and business owners
Pro Electrical have been carrying out installations of electrical appliances, data cabling and appliances for years on end, guaranteeing reliable communication and keeping up with deadlines.
Customer service is an important factor to us and so is your safety that is why we will always guarantee you the best workmanship, delivering timely and effective results.
Electrician in Southwater for PAT Testing
If you own a business or lend a property, it is a legal requirement that you have your electrics dealt with by a vetted electrical contractor. We provide electricians to business owners and landlords all over Southwater, each of our electricians have the expertise needed to carry out legal, professional electrical services.
We also offer an emergency call out service to our home and business owners to make sure you always have working electrics and lighting, as we understand that this can be a major inconvenience. No electrical project is too big or too small for our team, if you need our electrical contractors, please don't hesitate to get in touch with Pro Electrical today.
​