0800 644 6394 | info@pro-electrical.co.uk
Looking for a reliable electrician in Dorking? Pro Electrical can provide you with the best team of electrical conductors who offer competitive prices. We are a favoured electrical service in Dorking and have gained a reputable reputation by providing only the best service, guidance and results. The team at Pro Electrical carry out electrical installations, repairs and replacements for domestic and commercial properties all throughout Dorking.
Alongside electrical installation, we also have a 24/7 emergency call out service - if your electricity blows or you notice and electrical hazard then our team will amend the problem quickly. Our electricians are all qualified to the highest of standards and have all undergone training requirements to ensure that they understand all aspects of electrics on a professional level. We can offer PAT testing and/or electrical checks for properties that landlords are hosting around Dorking. When dealing with your electrics you need to ensure you are communicating with a trustworthy electrician that is why Pro Electrical has qualified in every sector to provide clients with peace of mind that their home or property is in safe hands.
Some of the services we offer for our clients include:
Here at Pro Electrical we are proud to be chosen as one of the most reliable and trustworthy electrical contractors in Surrey, East and West Sussex by our domestic and commercial clients. With over twenty year's experience, we work hard to exceed our customers' expectations....
MAY. 13. 2014
Click Energy's Quick Quote Tool Gets a Solar Feature
MAY. 15. 2014
GlacialLight Presenting LED Lights and Drivers at 19th GuangZhou International Lighting Exhibition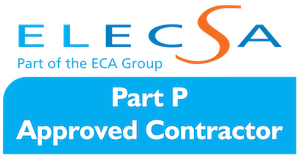 Installation of customers own lights
New fused board complying with the new BS7671 (17th Edition wiring regulations)
Smoke alarms mains and battery back up
Wireless smoke alarm
Wireless intruder alarms
Outdoor decorative or functional gardening lighting
PAT testing
Emergency lighting
Landlord inspections
Emergency call out
We never usually consider getting our electrics tested we tend to take them for granted until they fail on us or worse, something dangerous occurs. Pro Electrical actively recommend to home and business owners in Dorking, that they should consider getting their electrics and electrical appliances tested every 10 years to further reassure that you, your family or tenants are safe.
If you suspect a fault in your home electrics or are looking for data cabling or any complicated, electrical installation then Pro Electrical are the team you need. You will feel welcomed upon first communication and you can expect nothing less than the best service from us; this is because we are team of electricians solely prioritising our client's safety.
For a free no obligation quote call us on 0800 644 6394 or email us.
​