0800 644 6394 | info@pro-electrical.co.uk
Pro Electrical, Guildford
Here at Pro Electrical, Guildford we always provide you with our extensive and professional expertise and knowledge, with every job we complete. Our team offer the full service; from the quote right the way through to the installation and maintenance of the job.
We recommend having electrical checks carried out every 10 years due to the fact that landlords and homeowners can become progressively unaware of how unsafe the electrics in a home can become. By having an electrical check from us will ensure we leave you with a peace of mind that not only are you safe but also your families and staff are too.
Our clients and their safety are our main priority; we always ensure they understand which electrical systems we are installing so that they can be filled with confidence that we will always complete the job, alongside our professional expertise, to the highest possible standard, maintaining that competitive price.
Some of the services we offer for our clients include:
Here at Pro Electrical we are proud to be chosen as one of the most reliable and trustworthy electrical contractors in Surrey, East and West Sussex by our domestic and commercial clients. With over twenty year's experience, we work hard to exceed our customers' expectations....
MAY. 13. 2014
Click Energy's Quick Quote Tool Gets a Solar Feature
MAY. 15. 2014
GlacialLight Presenting LED Lights and Drivers at 19th GuangZhou International Lighting Exhibition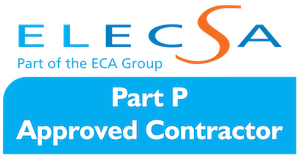 Installation of customers' own lights

New fused board complying with the new BS7671 (17th Edition wiring regulations)

Smoke alarm mains and battery back up

Wireless smoke alarm

Wireless intruder alarms
Outdoor decorative or functional gardening lighting

PAT testing

Emergency lighting

Landlord inspections

Emergency call out
Our team of electrical engineers at Pro Electrical, Guildford are accredited by ELECSA, this can leave you assured that our jobs will be completed to go beyond any expectations you may have, whether the job is at home or for a business we will always get it done leaving you with a smile on your face; because no job is too big or small.
If you have any queries on any electrical installations or requirements, or if you want a free, no obligation quote call us on 0800 644 6394 or email us