0800 644 6394 | info@pro-electrical.co.uk
For customers in the Reigate area, Pro Electrical is proud to be able to offer you the most reliable and trustworthy team of electrical engineers in the region. Our electricians specialise in domestic installations and electrical repairs, however we provide many more services so we are able to cater for a range of our customer's needs.
Pro Electrical actively recommends that households should have an electrical inspection every 10 years – this is important to consider as it gives you peace of mind that you, your family and friends are safe. Our professionals offer Reigate homes and business properties with PAT testing and can carry out full system surveys of your accommodation. The electricians we provide are fully qualified to the highest standards and have been certified in the management of electrical equipment. We only want to give our customers the best – which is why we offer affordable services for the best quality results.
Some of the services we offer for our clients consist of:
Here at Pro Electrical we are proud to be chosen as one of the most reliable and trustworthy electrical contractors in Surrey, East and West Sussex by our domestic and commercial clients. With over twenty year's experience, we work hard to exceed our customers' expectations....
MAY. 13. 2014
Click Energy's Quick Quote Tool Gets a Solar Feature
MAY. 15. 2014
GlacialLight Presenting LED Lights and Drivers at 19th GuangZhou International Lighting Exhibition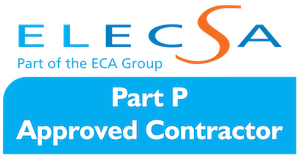 Installation of customers own lights
New fused board complying with the new BS7671 (17th Edition wiring regulations)
Smoke alarms mains and battery back up
Wireless smoke alarm
Wireless intruder alarms
Outdoor decorative or functional gardening lighting
PAT testing
Emergency lighting
Landlord inspections
Emergency call out
Every project we undergo is carried out quickly yet effectively; we understand that your property will be one of the biggest investments you make in your life, which is why we exist to ensure is electrics work to the optimum standards. Many of us do not realise the potentiality of electrical malfunctions, making them unaware how dangerous your electrical circuits really are. Not only can Pro Electrical survey the performance of your electrics, we can even provide Reigate clients with emergency call out options. With a variety of services dedicated to enhancing your home or business' safety you won't find a more dependable electrical, conducting team.
If you're searching for reliable electrical tradesmen to carry out your installations or electrical repairs then Pro Electrical is the team for you, with many positive testimonials from our clients you wont be disappointed on price, service or results.
For a free no obligation quote call us on 0800 644 6394 or email us.
​