0800 644 6394 | info@pro-electrical.co.uk
Landlords – Rental Properties, Rented Domestic and Residential Accommodation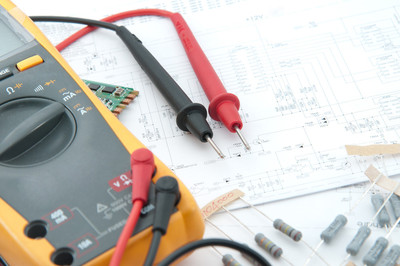 Are you a Landlord without an up-to-date Electrical Installation Condition Report or PAT Test Certificate?
Landlord electrical certificates are a very important part of ensuring the safety of any tenants in your property, a Landlord electrical certificate also proves that you have taken steps to ensuring the safety of the tenants in case there was to be a serious electrical fault that caused injury or death.
The Landlord and Tenant Act of 1985 states that landlords must keep installations in the dwelling house for the supply of water, gas and electricity in repair and proper working order. Although the act does not state that regular visual condition reports or continuous inspections need to be carried out, obligation is put onto the Landlord to maintain the installations to working order.
At Pro Electrical, our team of electrical engineers are able to check property's, electric installations and provide landlord certificates to prove these inspections have taken place at the property by a qualified individual.
There are two types of electrical certificates we are able to provide to landlords in Surrey, East and West Sussex, these are as follows;
• Electrical Installation Condition Report is a full electrical inspection that should be carried out every five years or when the occupancy of the property changes. The inspection will check the state of the wiring throughout the property and ensure the electrical installation is still safe.
• Portable Appliance Testing (PAT Testing) is advised on all portable electrical appliances at least once a year. A portable electrical appliance that needs to be PAT Tested is any electrical appliance that the Landlord supplies with the property and is plugged into the mains, this covers appliances like; lamps, microwaves, TVs or portable, electric heaters. PAT Testing is done to ensure that all portable, electric appliances are safe for use.
If an electrical fault was to happen, as a Landlord, this could result in a non-compliant fine of £5,000, six months imprisonment and possible charges of manslaughter if death occurred. The tenant in the property could furthermore sue for civil damage and any property insurance in place could be invalidated.
Are you a Landlord without an up-to-date Electrical Installation Condition Report or PAT Test certificate? Why not call us now to get your electrical certificates in order?