0800 644 6394 | info@pro-electrical.co.uk
Customer in Billingshurst
May 2018
Ceiling down lighters and additional wall sockets.
"First class job completed by friendly skilled electricians. Will definitely use again."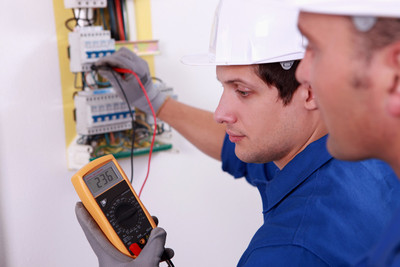 Electricity Can Kill!
If you own a domestic, commercial or rented property, it is mandatory to have a Part P electrical survey. That's why here at Pro Electrical; we provide professional electrical testing and installation for businesses and homeowners all over the Billingshurst area.
Are you looking for a qualified Part P electrician to handle your electrical installations or wiring in Billingshurst? Pro Electrical can help. We have experienced, vetted electrical contractors who are Part P qualified – all available to help you.
UK Government statistics show us that around 15% of all fires within homes have been a direct result of electrical faults. In one year, this has caused 1,117 injuries and even more concerning, 19 deaths. That's why it is significantly important to have electrics Part P installed and tested. We are here to offer our electrical engineers to help prevent statistics increasing in Billingshurst.
Every day we are using more and more electrical items, and statistics from the government show us that over 2 million homes in the UK need electrical repairs. Due to having more electrical appliances within the home, it means the risk of electrical accidents will continue to rise. However, we are here to help prevent an accident occurring in your home in Billingshurst.
​
As per Part P and the 17th Edition IEE Wiring Regulations BS7671:2008, if you live in England or Wales, you are now required to use an electrician to carry out electrical work – which is where we can help. Our team at Pro Electrical offer up their services and skills to help you.
We recommend having your electrics tested every 10 years – to ensure you, your employees or your tenant's safety. Electrics are more dangerous than people realise, with 21 deaths occurring as a result of electrical shocks. Therefore, you should get a Part P electrician to check your electric installations whenever possible.
Our efficient team can guarantee you a complete service, excellent customer and management of a project. Not only that, we can offer this all to you at a competitive price.
If you are looking for your electrics to be installed into a property, then speak to our Part P electricians in Billingshurst. Pro Electrical can offer you Part P qualified electricians to carry out all types of work – whether it is big or small. If you need us – contact us today; we are more than happy to help.