0800 644 6394 | info@pro-electrical.co.uk
P.A.T

Testing in Southwater
PAT (Portable Appliance Test) is an essential verification tool for business or properties in Southwater. It is a routine check of all appliances in your building to ensure that all your electrical installations meet the safety and insurance requirements. If you're a homeowner or landlord in Southwater – this is vital.
Our team here at Pro Electrical Southwater, can complete a PAT and see if your home or business complies with legal requirements. Not only is this beneficial for you if you're a landlord or homeowner, but it also means you could qualify for a discount on any instance premiums. A PAT will show your insurance company how seriously you take safety and the well being of any occupant – whether it's yourself or not.
If you were to complete a PAT for your business or property in Southwater with us, we would achieve the following:
• Visual Inspections
• Earth-Bond Tests
• Insulation-Resistance Tests
• Load Tests
• Earth-Leakage Tests
• Functional Checks
Customer in Southwater
March 2014
Electrical work to s/s extension and associated alterations
"Good, professional company (main contractor's sub-contractor)."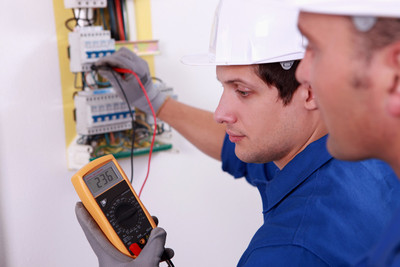 Our team of experts are fully qualified in completing a PAT for businesses and properties in Southwater and the surrounding areas. You can be assured you are in good, safe and reliable hands.
Businesses and landlords are responsible for keeping electrical appliances in a full, safe and working orders, as well maintaining records to prove inspections have been carried out. Here at Pro Electrical Southwater, we can help you stay safe and legal.
Why not call us to discuss your PAT testing requirements in Southwater. From phone chargers to cookers, fans to toasters – we can help you with your PAT testing needs. All you need to do is give us a call book your PAT test in Southwater, and we will do the rest for you. You can be provided with a certificate for your records – ensuring your property or business is safe and meets legal requirements.