0800 644 6394 | info@pro-electrical.co.uk
Customer in Wallington
March 2014
Electrical work to s/s extension and associated alterations
"Good, professional company (main contractor's sub-contractor)."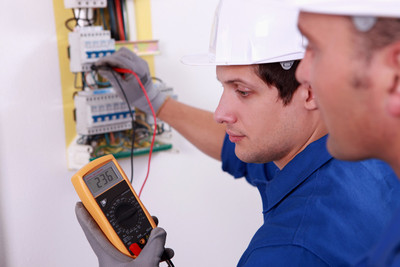 Are you sure your property or business in Surrey complies with legal requirements? If not, you could be putting your family, tenants or employees at serious risk. Well, here at Pro Electrical, we can complete a thorough PAT Testing to people in Surrey.
A PAT Test is a vital verification tool for any business or property. The Portable Appliance Test is a routine check of all electrical appliances and ensures they all meet safety and insurance requirements.
Therefore, if you live in Surrey and never had your electrical appliances PAT tested – we can help you.
​
Business owners and landlords are responsible for keeping electrical appliances in a full, safe and working order – if they are faulty and left to cause an accident, there are serious consequences.
Therefore, by using our services, you will gain a PAT Testing certificate that proves everything is working correctly and covers you if anything was to happen. We can help landlords in Surrey stay safe and legally correct.
By choosing to carry out a PAT test for your business or property, our team would complete the following:
• Visual Inspections
• Earth-Bond Tests
• Insulation-Resistance Tests
• Load Tests
• Earth-Leakage Tests
• Functional Checks
You can also have peace of mind that your electrical appliances are being seen to thoroughly. Our vetted and professional team will test all electrics in your property or business – and resolve any issues that occur. When you choose us for your PAT Test you can be assured you in are good, reliable and qualified hands.
Why not contact us now to discuss your PAT testing requirements in Surrey. From phone chargers to cookers, from toasters to speakers – we can help you ensure all electrical appliances are protected. Stay safe, meet legal requirements and gain your PAT certificate for your records with Pro Electrical Surrey.
​
Ensure the safety of your tenants with PAT Testing in Surrey